YOUMA Casual – The filigree table chair
Material
Leather, wood, metal
The new model Youma ideal for long evenings at the dining table. But even in hotel lobbies and fine dining makes the trendy seating with the strikingly flared legs a good figure and helps ensure that our guests feel at ease. For Youma KFF offers a wide selection of fine leather covers. For the legs, there are two variants. In addition to the conventional metal frame of the chair is also available with four-legged frame in natural wood.
Youma was developed by KFF together with the German designer Sven Dogs. Besides furniture designs the all-rounder also lamps, tableware, packaging and luxury suites for cruise ships.
Youma Casual – Cocooning with "youma"
The new table chair of KFF and Sven Dogs Actually sit and feel: Youma begins its owner in a safe place. Because here is the name of the program: The term comes from Senegal and means "The Protector". Equally creative, as the term is also the designers of the new KFF-Talents from Lemgo, who lives in Austria German designer Sven Dogs developed the model with a lot of feeling.
Experimentation, inventiveness and innovative ideas characterize the Pacing out from the Alps. Sven Dogs combines technical knowhow with a knack for harmonious lines. It fits perfectly with KFF. After all, the design company attaches great importance to the special, waived Mainstream and rejects fashionable frills. In Lemgo therefore arise not only furniture, but concepts that reflect social trends and needs of the people. To elaborate in detail and with high standards of authenticity and value.
So takes the Youma-Chair on the subject of cocooning. The longing for a peace pole. Slim, with high backs and a solid back, he is the ideal Retreat. Whether in a private setting with family and friends or in public buildings – the chair envelops its owner anywhere in pleasant and most convenient way.
As you wish you can Youma on strikingly flared legs Natural wood, a base made of steel or provide classic to 4 feet. A big Selection of fine leather and fabric covers also acknowledges shaping latitude. Quite elegant looks, the newcomer in the felt variant (see photo). But no matter in which outfit: The filigree table chair fits into any environment. To the Dining table as well as the Office, in fine restaurants or exclusive hotel lobbies. The multitalented attracts with its elegant design language immediately all eyes on you. In addition, however, the padded seat Ace also scores high comfort and excellent quality.
Sven Dogs on Youma:
"In the beginning, my inspiration was a simple visible line. This line should pages — and back parts with the inner armrests and backrest parts clearly separated from one another. I chose a-human elegant double stitching. It runs through the whole lively design like a thread. So Youma has arisen. "
Commission: KFF
Year: IMM COLOGNE 2013
Text: becker and friends, Elke Becker
Photos: KFF
MEASUREMENTS Youma:
Height: 83 cm, Seat height: 48 cm,
Width 58 cm, depth: 64 cm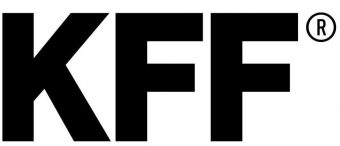 About KFF
Since 1984, develops and builds KFF based in Lemgo chairs, bar stools,
Bar chairs, benches, chairs, chests and tables for various
Applications. Here meet the elaborately crafted in Germany
Furniture highest standards of design, comfort, material and craft.
www.kff.de